Roger F. Welder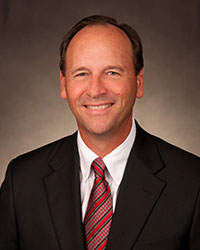 Roger F. Welder was appointed to the University of Houston System Board of Regents by Governor Rick Perry in 2011 and served through August 31, 2017. For fiscal year 2016-2017, he served as chair of the Audit and Compliance Committee, vice chair of the Endowment Management Committee, and as a member of the Academic and Student Success Committee.

A native of Victoria, Texas, Welder graduated from Texas Christian University and the TCU Ranch Management Program.

Welder was employed by J.F. Welder Heirs, Ltd., a fifth-generation family ranching enterprise, for 29 years. Prior to his retirement in 2009, he served as CEO.

Welder has focused most of his energy on improving education in the Victoria area, and serves on the board of directors of Texas and Southwestern Cattle Raisers Foundation, Victoria Symphony Endowment, Victoria Airport Commission, Victoria ISD Education Foundation, Guadalupe-Blanco River Trust, among others.

He has served on the boards of UH-Victoria President's Advisory Council, Victoria College, Texas Land and Mineral Owners Association, Texas and Southwestern Cattle Raisers Association, Victoria Business and Education Coalition, and numerous other professional, civic, and business organizations.